850/1900/900/1800/2100Mhz GSM/UMTS/HSPA/CDMA/3G omni Antenna 10dbi RP SMA female
3A1-1105-S02BH-100-300
Specification:
Frequency Range(MHz)

820-2170

GSM/GPRS/EDGE

850/900/1800/1900MHz/2170MHz

HSUPA/HSDPA/UMTS

2100MHz/900MHz

Polarization Type: Vertical

Radiation:

omnidirectional

Cable Type RG58 U/

RG 174

default

Cable Connector:

RP SMA female

as default, optional conector: SMA/SSMB/TS9/MS147/MCX/MMCX/CRC9/BNC/TNC/SMB/MC-Card..and so on.,please give us notes if the connector is chosen !

Storage Temperature: -45'c to +75'c

Operating Temperature: -45'c to+75'c
This magnetic antenna is perfect for people on the move who require a 3G connection. It is designed to sit on the roof of a car, mounted on a magnetic ground plate.
The connectors / adapters we can offer you:
look other 3G antennas we have here: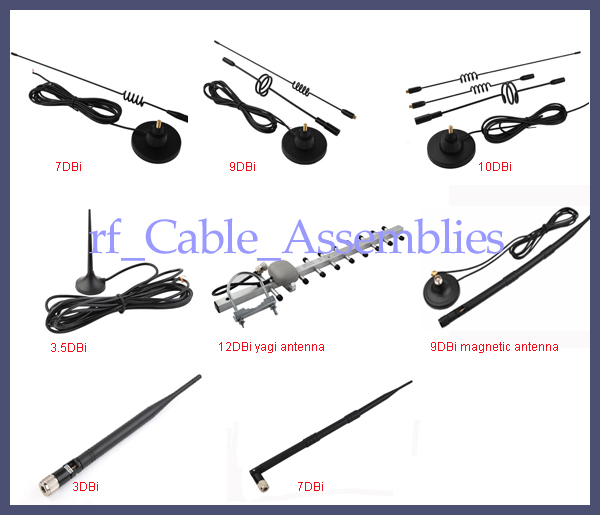 Package included:
1pc 850/1900/900/1800/2100Mhz GSM/UMTS/HSPA/CDMA/3G Magnetic Car antenna10dbi RP SMA connector 3M cable for GSM/3G Devices/Wireless

Related Products