DH48M Cipher Countdown Time Controller Timer Project Trial Controller AC220V50Hz
Technical Parameter
 Power Voltage   

AC220V 50Hz 

Reset     No

Output Contact Capacity  Twin Channel

AC220V/5A

Power Dissipation    ≤1.5W

Countdown Range   

9999 hours 99 minutes 99 seconds

Accuracy        

Millesimal
DH48M Cipher Countdown Time Controller is mainly used in project trial
period. When  trial period offered by the construction side ended, it's usually cut
down the project power supply by normally close contact. In addition, it can
prevent someone tamper the countdown time controller so that unauthorized
person cannot alter the setting value.
Features:

Power out memory for 10 years

Password settable, the original value is 0000

Countdown Range    9999 hours 99 minutes 99 seconds
Notice:
DH48M,DH48M-A and DH48M-B are different from each other. Please choose carefully.
DH48M:    No RESET and PAUSE

After setting the time, it starts to countdown and stops at counting to zero.
DH48M-A with RESET and PAUSE (external input or panel reset) single channel normally open/close output

DH48M-B  with panel reset, twin channel, normally open/close output
Wiring Diagram


DH48M & DH48M-B:


DH48M-A:



This listing is conclude the following accessory: square foundation PF084A,
snap joint, panel cover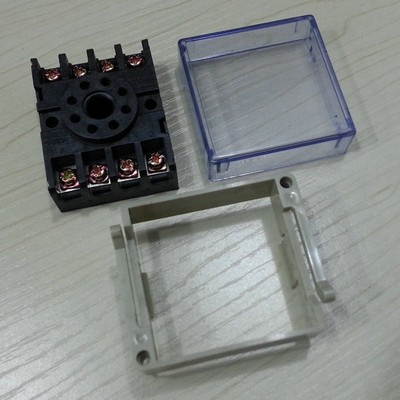 Package included:
1pc DH48M Cipher Countdown Time Controller Timer Project Trial Controller AC220V50Hz
Related Products