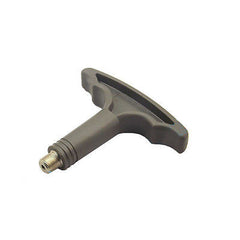 High Quality the F Connector Fitting Tool T-Type Metric for Wire Coaxial Cable
Product Description
Price Concessions, Quality Assurance! 100% Brand New!
Product Features:
Product Name: The F Connector Special Fitting Tool

Material:

Plastic& Metal

Standard/Norm:

Metric System

Handle Color:

Black

Handle Feature: Rotary Handle

Function:

Install, Fasten and Remove the F Connector

Applicable Object:

Mainly suitable for all kinds of imperial system (5 extrusion type F) and 75 ohm coaxial cable connector (CATV/TV/Satellite), cold press equipment, branch distributor, etc.
Our Product Advantage:
Coaxial cable extrusion type F connector insertion/install tool is a great tool for installing F connectors, it can protect the F connector from the damage rate of it, it is also a good helper to save time and effort and improve your work efficiency. You may want this tool to save your fingers from abuse when installing the connector.
Package Content: 1pcs the F connector install tool (do not include the F connector and other parts)
Package included:

1pc the F connector Fitting tool (do not include the F connector and other parts)