IEC320 Connector Audio IEC Male Plug Connector Clear AC 5A 125V P-029
Product Description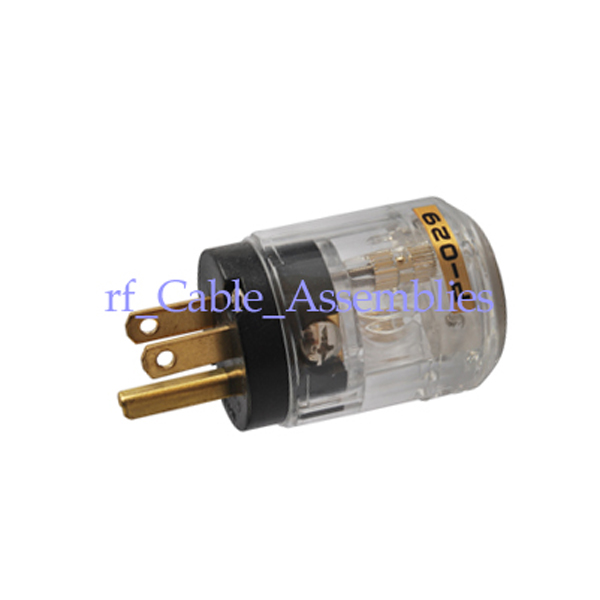 ?
Click here - add $3 for registered airmail
Product Name: IEC320 Connector

Model: P-029

Type: US 3 Pin Male

Rated Voltage: 125V AC

Rated Current: 5A AC

Total Size (Approx.): 3.8 x 7.3cm / 1.5" x 2.8" (D * T)

Material Copper, Metal, Plastic

Main Color Clear

Weight: 74g

Package Content 1 x IEC320 Connector( P-029)
?
1 x Instruction (English-Japanese version)
?
Description:
?
IEC320 connector designed for use with 3-wire round cables with diameter from 6mm to 14mm.
?
Perfect home theater audio connector, simple and fast installation.
?
Warming INSTRUCTION
?
Warning :To prevent electrocution,make sure the cable is not connected to a power source before installing a plug or connector.

Fallure to comply with the following instructions could cause an electrical failure or fire.
?
1. Cable Selection:Select a cable of suitable amp capacity,service and teperature rating for the application .
The plug or connector is designed for use with 3-wire round cables with diameter from 6.0 to 14.0mm (3 conductors .75 to 2.5mm2 )
?
2. Device Preparation :Check to see that the rating on the plug or connector is correct for the installation .Remove the body of the device from the housing by loosening the tow assembly screws.
If the cord is 14/3 S or 12/3 S,kock out the cord clamp insert from inside the housing .Cords larger than 12.7mm will not fit through the housing unless the cord clamp insert is removed.
?
3.Cable Preparation:Select the proper end of the cord for the plug or connector.Feed the cable through the housing and strip the cord.
Make sure the wire is clean,and a bright copper color.If necessary,cut back the wire until clean is uncovered.Do not solder the ends of the wire.
?
4. Assembly :Insert all the wires into the proper terminal pockets.The green or green with yellow stripe wire must go into the terminal.
The white or blue wire must go into the terminal marked "N" or "W".The black or brown wire must go into the terminal marked "L".
?
Make certain there is no wire insulation clamped inside any terminal .and there are no stray wire strands outside the terminals.
Tighten the terminal screws to 12 in-lbs torque.Do not over tighten.
?
Slide the housing over the device body.Note that the keyway in the housing and the body properly sligns the two parts.
Alternately tighten the cord clamp serews to 8-10 in-lbs torque.Tighten the device assembly screws.
?
?
Package included:
?
1pcs IEC320 Connector Audio IEC Male Plug Connector Clear AC 5A 125V P-029
Welcome to visit other items in our Shop
?
shipping
Payment
Returns
Contoct us
?
?
?
Engineered for professional eBay sellers¡ê?
Related Products